Working with R
Below you will find a number of visualizations I have used in academic work and elsewhere. These are all created by the open source statistical programming language, R.
R contains packages on the cutting edge of statistics and can create high quality graphics. Please click on the pictures below to see an explanation of the visual and the context in which it was created.
Data Camp

I have recently joined Data Camp to offer Sports Analytics courses through their online platform. The first course is now available.

Exploring Pitch Data with R

Baseball With R Information

This section provides files and information for the Baseball With R Blog, to which I contribute alongside Jim Albert, Max Marchi, Ben Baumer, and Carson Seivert. These are miscellaneous files, which note the posts that each file is used for at the blog.

TeamZips.csv (Using ggmap and Lahman to Find the Hometown Rosters)

MarkB2013.csv (Pitch Classification Using Mclust)

JoeWestCalledPitches.csv (Measuring Strike Zone Contour Areas)

AstrosFX.csv (Houston Astros 2015 Exit Velocity and Whiff Rates)

SPHalves12to14.csv (Starting Pitchers Half Season Statistics)

Edge2014.csv (2014 Umpire-Called Pitches within 3 inches of Zone Edge)
OverUnderMLB.csv
(2012 to 2014 O/U lines from Covers.com)
Powered by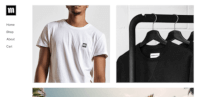 Create your own unique website with customizable templates.